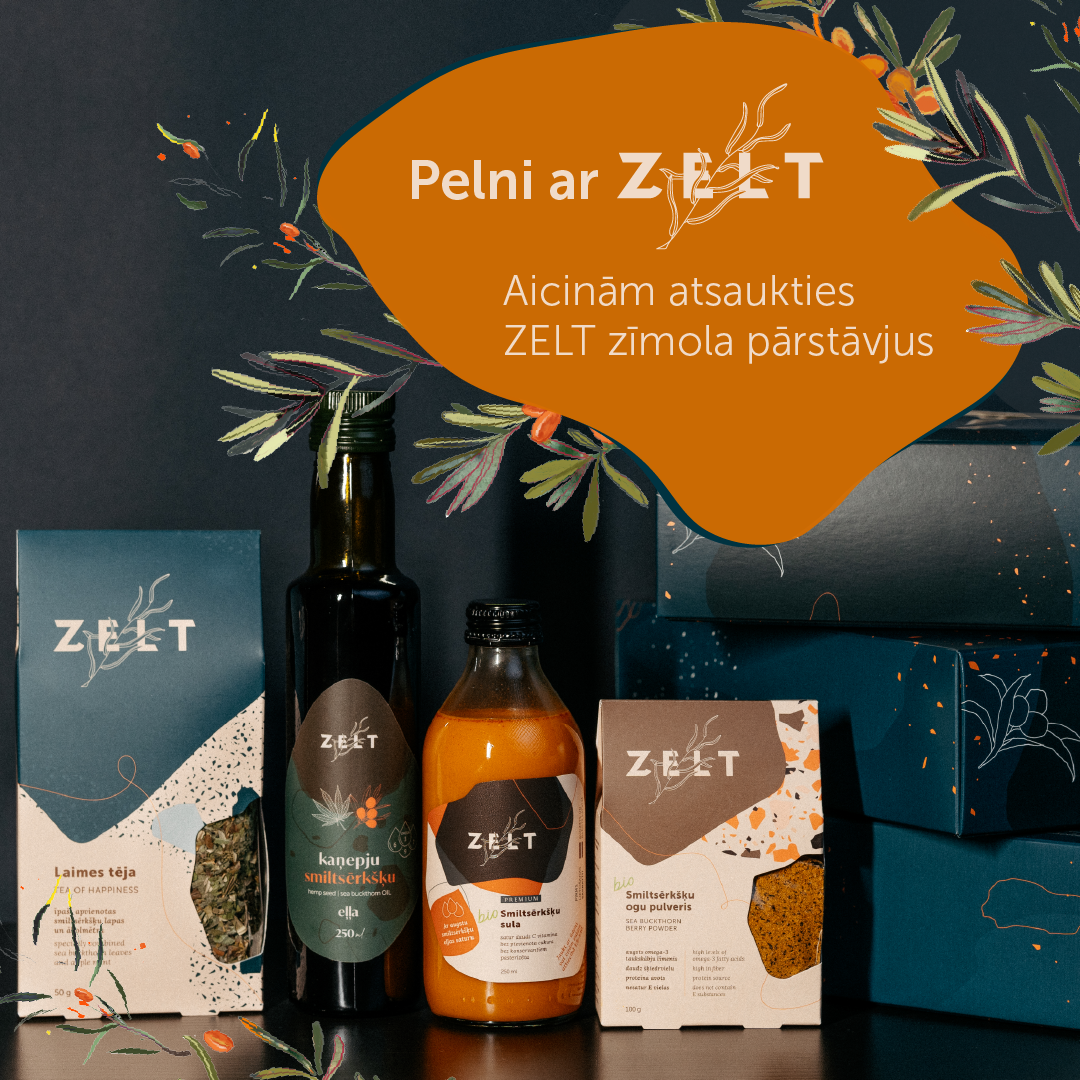 ZELT products continue to reach a wider and wider range of interested parties through our e-shop, but we are actively looking for ways to appeal to those who are not used to shopping online on a daily basis. If you are a fan of our products, you have your own circle of direct customers and you want to earn additional income, become a ZELT regional dealer in your city!
How would that happen?
In each of Latvia's largest cities (Aizkraukle, Alūksne, Balvi, Bauska, Cēsis, Daugavpils, Dobele, Gulbene, Jelgava, Jēkabpils, Krāslava, Kuldīga, Liepāja, Limbaži, Ludza, Madona, Ogre, Preiļi, Rēzekne, Riga, Saldus, Talsi, Tukums, Valka, Valmiera, Ventspils) we want to find one distributor of ZELT products (natural or legal person) with whom to establish cooperation.
Each trading partner would receive a full catalog of ZELT products with "shelf prices" as indicated in our e-store, as well as training on the products, their composition, properties, etc.
An agreement would be concluded with each regional dealer for a certain monthly amount, for which ZELT products would be purchased for sale to their customers.
Depending on the contracted monthly amount, partners would have access to a three-tier discount system.
20% discount for orders up to 180 euros per month,
30% discount for orders from 181 to 360 euros per month,
50% discount for orders over 360 euros per month.
After concluding the agreement, each dealer will be assigned their own unique discount code to be used for placing the order.
The order can be placed at one time in the amount of the agreed monthly amount, using the individually granted discount. Payment for the order can be made with a payment card, via internet banking or by receiving a prepaid invoice.
The distributor has the right to freely choose the sale price for ZELT products at his discretion. Likewise, upon concluding the cooperation, the distributor acquires the right to advertise ZELT products on its own channels (including social networks, Whatsapp or Facebook groups, as well as other databases, etc.) with the stipulation that ZELT reserves the right to monitor and correct the distributor's public activities, in which there is a reference to the ZELT brand and products, if such a need arises, disagreement or any other unforeseen circumstances.
If you want to become a distributor of ZELT products or if you have any clarifying questions, contact us by writing to or by calling +371 22359138.